Pacific Pools at the Lake - Products
We are proud dealer and service company for Bullfrog Spas to provide exceptional sales and service for our line of spas and hot tubs!
We also carry a full line of pool and spa maintenace products and parts, including (but not limited to) the items below! Stop in to our showroom to see the full line of products and parts available.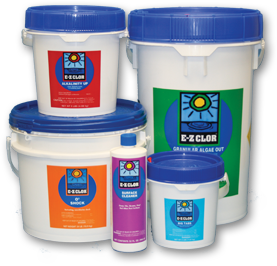 E-Z Clor Pool & Spa Products
With a complete line of quality professional chemicals for your pool, E-Z Clor pool care products are formulated to be both effective and easy to use. E-Z CLOR® pool care products – a straightforward approach to pool care. We carry the full line at Pacific Pools at the Lake.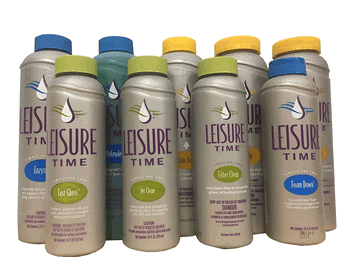 Leisure Time Spa Products
For more than 25 years, Leisure Time® has been the premier name in spa water care. The Leisure Time® brand continually improves its product line, program and packaging that elegantly wraps up years of innovation. We carry the full line at Pacific Pools at the Lake. 
Natural Chemistry Pool Perfect
Regular pool maintenance is easy with Natural Chemistry's Pool Perfect Total. This product contains our industry leading naturally based enzymes and phosphate removal with the addition of enhanced clarification technology. Use Pool Perfect Total with confidence to provide superior water clarity with less work. We carry the full line of pool and spa Natural Chemisty products!
Variety of Pool & Spa Parts and Supplies
Anything parts and supplies you need for your pool or spa are available at Pacific Pools at the Lake. If it's not in-stock in our showroom, we can get it for you. Come in and see us!
Call 573-480-7511 today or request a free quote below!